09 Dec

Worthy Men, Fourth Edition: Preston Smiles

Who: Preston Smiles (IG: @prestonsmiles)
Occupation: Personal Freedom Coach (http://www.prestonsmiles.com)
Location: Venice, California

Preston is such a special gem in this world, and his energy is infectious. I first heard about him through a friend that was taking his course. He showed me a video where Preston was talking and I immediately felt comfortable watching and listening to him… because he was REAL. He wasn't pretending to be perfect, or someone that he wasn't. He was incredibly animated and positive, but from what I understand that is how he truly is most of the time. He was and is authentically presenting himself to this world. He is one of the new emerging leaders, in my opinion…because in these new times of social media, videos, blogs, etc…if you aren't genuine, you are going to get called out.

I think the most powerful and clear way that I can demonstrate who he is, is by sharing what he wrote about himself in the "About Me" section of his website: "I could list a bunch of things that would make me look "important" and "successful", but what I want you to know about me is I truly care about people, our planet, and about maximizing my potential… So whether I'm speaking, leading workshops, writing books, or making conscious content through social media, it's all in SERVICE of the same thing….LOVE. It's the answer to everything and it's so obvious that some of us miss it. So I'm here as a messenger to remind us all that when we AMPLIFY our LOVE we automatically amplify our LIVES."

I say, "Yes please to more of whatever he is having!" I hope you laugh, smile, and ponder his answers to my questions like I did.

Sat nam,

Elise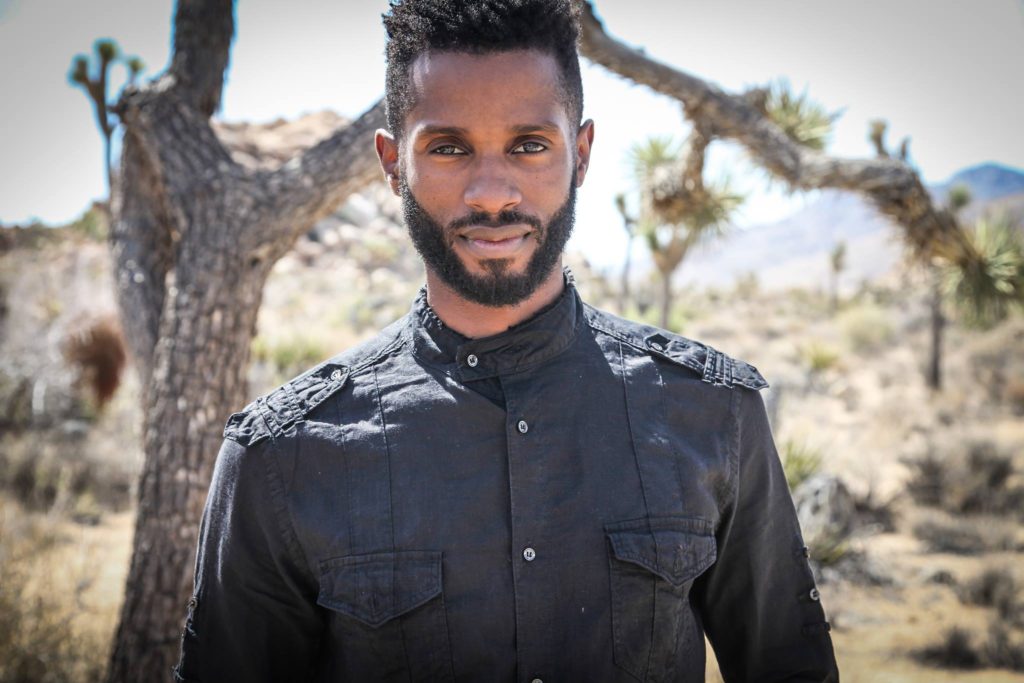 1) Who are you?
LOVE. A sexy chocolate drop. A personal freedom coach. A messenger of love sent here to remind us all that no matter what the question, that love is the answer. That underneath all of our stories about each other, gay straight, white, black, Christian, Muslim… that love is what remains. We're all dealing with the same stuff.
2) What is the greatest challenge you have overcome/are overcoming ?
Remembering my divinity. Remembering and moving from a knowing that EVERYTHING I've ever needed is already here….NOW. Sometimes the wounded-self/ego mind pops up and try's to remind me of the conversation I've been having since I was 9 years old when I was ushered out of the "normal" classes and placed in "SPECIAL education" classes with 4 mentally ill children. Since then I've been in a process of remembering and tapping into that part of myself that's still innocent, that part that has never been hurt, harmed, or endangered. Some days it barely comes up, while other days it feels like something is pulling on my shirt saying "You're an imposter, there going to find out that you're actually pretty stupid". I know this is not the "truth" with a capital T. I know logically that, that narrative doesn't serve me at all, which is why I make it my business to be with and practice habits that remind me of who and what I am…LOVE.
3) What have you learned?
That it's not my job to MAKE it happen, it's my job to WELCOME it. That what ever I practice more of, I get more of. That I AM WE ARE #LovesVoice